By Lisa on March 31, 2020
Musicians around the world are bringing performances direct to you, from their living rooms to yours!
Lisa will be performing for Can't Stop the Blues on Wed Apr 1st at 9pm Pacific, check it out at https://www.facebook.com/CantStopTheBlues/
or at www.cantstoptheblues.com
Can't Stop the Blues is bringing the best of the blues, right to you. Performers have included Mike Zito, Victor Wainwright, Annika Chambers and more!
MORE >>
Posted in News
By jenjo on November 21, 2018
Lisa Mann has been nominated in the 38th European Blues Awards for her smashing performance at the Great British Rhythm and Blues Festival in Colne UK in Auguest 2018. Lisa would like to thank the awards organizers, the folks at the Great British Rhythm and Blues fest, and guitarist and booking agent Dudley Ross for making this possible. Best of luck to all the nominees! https://europeanbluesawards.wordpress.com/
MORE >>
Posted in News
By jenjo on November 21, 2018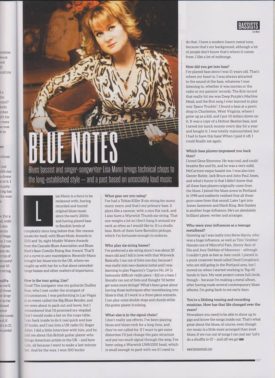 Bass Guitar Magazine editor and renowned music author Joel McIver interviewed Lisa Mann for the Nov 2018 issue, featuring Queen's John Deacon on the cover. Joel was following up on Lisa's summer tour of the UK with guitar guru Dudley Ross. They talked about everything from gear to career, blues and heavy metal and everything in between.
MORE >>
Posted in News
By Lisa on September 22, 2017
Lisa Mann has joined the Bartolini Pickups family of endorsing artists! Since embarking on a music career many moons ago, Lisa has always played instruments with Bartolini pickups. These pickups, when combined with a fine instrument, provide a round, warm tone as well as a mid-range punch needed to cut through a mix.
check them out here:
www.bartolini.net
https://www.facebook.com/BartoliniPickups/
twitter.com/BartoliniPUPS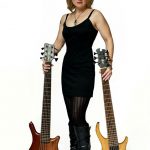 MORE >>
Posted in News