By Lisa on September 22, 2017
Lisa Mann has joined the Bartolini Pickups family of endorsing artists! Since embarking on a music career many moons ago, Lisa has always played instruments with Bartolini pickups. These pickups, when combined with a fine instrument, provide a round, warm tone as well as a mid-range punch needed to cut through a mix.
check them out here:
www.bartolini.net
https://www.facebook.com/BartoliniPickups/
twitter.com/BartoliniPUPS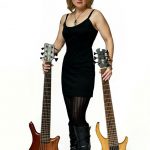 MORE >>
Posted in News
By Lisa on June 26, 2017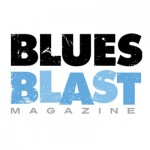 Blues Blast Magazine has announced their nominees for the 2017 Blues Blast Music Awards, and Lisa Mann is among them! Her nomination in the Female Blues Artist category places her with some fine company, including the other category nominees Annika Chambers, Trudy Lynn, Deb Ryder, Thornetta Davis and Beth Hart. This is Lisa's second Blues Blast Award nomination, as she was nominated for (and received) the Sean Costello Rising Star Award in 2014.
Fan voting to determine the winners begins July 1, 2017 and continues until August 15, 2017 at www.bluesblastmagazine.com. Voting is free and open to anyone who is a Blues Blast Magazine subscriber. Blues Blast Magazine subscriptions are always FREE and you are automatically signed up as part of the voting process on the website. You'll receive news and interviews from the BEST in blues, right in your inbox! If you're not happy (but we know you will be) just unsubscribe.
Congratulations are in order to ALL the nominees!
Contemporary Blues Album
Samantha Fish – Chills & Fever
Monster Mike Welch & Michael Ledbetter – Right Place Right Time
Ronnie Baker Brooks – Times Have Changed
Kilborn Alley Blues Band – The Tolono Tapes
John Mayall – Talk About That
Coco Montoya – Hard Truth
Traditional Blues Album
Billy Flynn – Lonesome Highway
Dennis Gruenling – Ready Or Not
Big Jon Atkinson & Bob Corritore – House Party at Big Jon's
Mississippi Heat – Cab Driving Man
Barrelhouse Chuck – Remembering The Masters
John Primer & Bob Corritore – Ain't Nothing You Can Do
Soul Blues Album
Dave Keller – Right Back Atcha
William Bell – This Is Where I Live
Roland Johnson – Imagine This
Lauren Mitchell – Desire
Thornetta Davis – Honest Woman
JJ Thames – Raw Sugar
Rock Blues Album
Ana Popovic – Trilogy
Nick Moss – From the Root to the Fruit
Albert Castiglia – Big Dog
Joanna Connor – Six String Stories
Sean Chambers – Trouble & Whiskey
Mike Zito – Make Blues Not War
Acoustic Blues Album
Ivas John – Good Days Comin'
Terry Robb – Cool On The Bloom
Cary Morin – Cradle to the Grave
Doug MacLeod – Live In Europe
John Long – Stand Your Ground
Guy Davis & Fabrizio Poggi – Sonny and Brownie's Last Train
Fiona Boyes – Professin' The Blues
Live Blues Recording
Alexis P. Suter – AMOS – Live From Briggs Farm Blues Festival
The Terry Hanck Band – From Roadhouse To Your House – Live!
Omar Coleman – Live At Rosa's Lounge
Walter Trout – Alive in Amsterdam
The Jimmys – Live From Transylvania
Jim Suhler & Monkey Beat – Live At The Kessler
Historical Or Vintage Recording
Alligator Records 45th Anniversary Collection
Erwin Helfer – Last Call
Ruth Brown – Say It Again – Ruth Brown In The 60s
Lightnin Hopkins -Thinkin' And Worryin' – The Aladdin Singles 1947-1952
Roy Buchanan – The Genius Of The Guitar – His Early Recordings
Champion Jack Dupree – Live At Rockpalast: Cologne 1980
New Artist Debut Album
Robert Finley – Age Don't Mean A Thing
Tom Dikon & The Jukes Revival – Been A Long Time Baby
Gene Jackson – 1963
Vintage #18 – Grit
Southern Avenue – Southern Avenue
Blues Band
Mississippi Heat
Lil' Ed & The Blues Imperials
Kilborn Alley Blues Band
Royal Southern Brotherhood
Nick Moss Band
Male Blues Artist
John Mayall
Wee Willie Walker
Barrelhouse Chuck
Billy Flynn
Toronzo Cannon
Bobby Rush
Female Blues Artist
Annika Chambers
Beth Hart
Lisa Mann
Trudy Lynn
Deb Ryder
Thornetta Davis
Sean Costello Rising Star Award
Quinn Sullivan
Lauren Mitchell
Southern Avenue
Dawn Tyler Watson
Vanessa Collier
MORE >>
Posted in News
By Lisa on October 6, 2016
The Cascade Blues Association holds its gala event, the Muddy Waters Awards, every November, celebrating the best in blues in the Pacific NW region. This year, Lisa Mann garnered four nominations, for Contemporary Blues Act, "Duffy Bishop" Female Vocalist, Bass Guitar, and NW Recording. Lisa would like to thank the CBA and its membership, and remind everyone to join their local blues society and get involved!
Here is the complete list of 2016 Muddy Awards Nominations:
Contemporary Blues Act:
Ben Rice Band
Kevin Selfe & The Tornadoes
Lisa Mann & Her Really Good Band
Thunder Brothers
Traditional Blues Act:
AC Porter & The Live Wires
Ben Rice Band
Julie Amici
Kevin Selfe & The Tornadoes
"Lloyd Jones" R&B Act:
Andy Stokes
Ken DeRouchie Band
Norman Sylvester Band
Regional Blues Act:
Gabriel Cox
Hank Shreve Band
Polly O'Keary & The Rhythm Method
Sammy Eubanks
New Act:
Harvey Brindell & The Tablerockers
The Blues Cabaret
Thunder Brothers
"Duffy Bishop" Female Vocalist:
LaRhonda Steele
Lisa Mann
Rae Gordon
"Curtis Salgado" Male Vocalist:
Andy Stokes
Ben Rice
Brian Foxworth
Earl Thomas
Electric Guitar:
Alan Hager
Ben Rice
Kevin Selfe
"Terry Robb" Acoustic Guitar:
Alan Hager
Ben Rice
Lloyd Jones
Mary Flower
Bass:
Allen Markel
David Kahl
Lisa Mann
Keyboards:
Dave Fleschner
Dover Weinberg
Steve Kerin
"Jimi Bott" Drums:
Brian Foxworth
Dave Melyan
Don Shultz
Harmonica:
Franco Paletta
Hank Shreve
Jim Wallace
Mitch Kashmar
Horns:
Brad Ulrich
Chris Mercer
Joe McCarthy
Peter Moss
Venue:
Lake Theater & Café
The Blue Diamond
Trails End Saloon
NW Recording:
Curtis Salgado – The Beautiful Lowdown
Karen Lovely – Ten Miles Of Bad Road
Kevin Selfe – Buy My Soul Back
Lisa Mann – Hard Times, Bad Decisions
National Recording:
Bonnie Raitt – Dig In Deep
Curtis Salgado – The Beautiful Lowdown
Danielle Nicole – Wolf Den
Janiva Magness – Love Wins Again
Tedeschi Trucks Band – Let Me Get By
NW Event:
Bronze Blues & Blues Festival
Gorge Blues & Brews Festival
Mysti Krewe Of Nimbus Mardi Gras Ball
United By Music North America at Hotel Rose
Performance of the Year:
Kevin Selfe Buy My Soul Back CD Release Party at Bossanova Ballroom
Karen Lovely at Waterfront Blues Festival
United By Music North America at Waterfront Blues Festival
Lifetime Achievement:
David Kahl
Frankie Redding
Jimi Bott
MORE >>
Posted in News
By Lisa on May 24, 2016
Lisa Mann wins second BMA, releases new CD Hard Times, Bad Decisions
Lisa Mann and her power trio toured California, Arizona and Texas on the way to the Blues Foundations 2016 Blues Music Awards. There she had the honor of performing the opening set with soul blues artists Tad Robinson, Billy Price, Missy Andersen and Frank Bey, and later that evening was awarded with the BMA in the category Instrumentalist-Bass. This counts as Lisa's second win in a row.
Upon her return to Portland, Lisa's latest CD Hard Times, Bad Decisions was unleashed upon the world on her own independent label JayRay Records. This blues-rock release features her Really Good Band (Jason JT Thomas, Michael Ballash, Brian Harris) as well as featured performers including guitar guru Kirk Fletcher, soul man Andy Stokes, and legendary rock drummer Vinny Appice.
The new release is now available worldwide HERE.
MORE >>
Posted in News