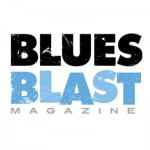 Blues Blast Magazine has announced their nominees for the 2017 Blues Blast Music Awards, and Lisa Mann is among them! Her nomination in the Female Blues Artist category places her with some fine company, including the other category nominees Annika Chambers, Trudy Lynn, Deb Ryder, Thornetta Davis and Beth Hart. This is Lisa's second Blues Blast Award nomination, as she was nominated for (and received) the Sean Costello Rising Star Award in 2014.
Fan voting to determine the winners begins July 1, 2017 and continues until August 15, 2017 at www.bluesblastmagazine.com. Voting is free and open to anyone who is a Blues Blast Magazine subscriber. Blues Blast Magazine subscriptions are always FREE and you are automatically signed up as part of the voting process on the website. You'll receive news and interviews from the BEST in blues, right in your inbox! If you're not happy (but we know you will be) just unsubscribe.
Congratulations are in order to ALL the nominees!
Contemporary Blues Album
Samantha Fish – Chills & Fever
Monster Mike Welch & Michael Ledbetter – Right Place Right Time
Ronnie Baker Brooks – Times Have Changed
Kilborn Alley Blues Band – The Tolono Tapes
John Mayall – Talk About That
Coco Montoya – Hard Truth
Traditional Blues Album
Billy Flynn – Lonesome Highway
Dennis Gruenling – Ready Or Not
Big Jon Atkinson & Bob Corritore – House Party at Big Jon's
Mississippi Heat – Cab Driving Man
Barrelhouse Chuck – Remembering The Masters
John Primer & Bob Corritore – Ain't Nothing You Can Do
Soul Blues Album
Dave Keller – Right Back Atcha
William Bell – This Is Where I Live
Roland Johnson – Imagine This
Lauren Mitchell – Desire
Thornetta Davis – Honest Woman
JJ Thames – Raw Sugar
Rock Blues Album
Ana Popovic – Trilogy
Nick Moss – From the Root to the Fruit
Albert Castiglia – Big Dog
Joanna Connor – Six String Stories
Sean Chambers – Trouble & Whiskey
Mike Zito – Make Blues Not War
Acoustic Blues Album
Ivas John – Good Days Comin'
Terry Robb – Cool On The Bloom
Cary Morin – Cradle to the Grave
Doug MacLeod – Live In Europe
John Long – Stand Your Ground
Guy Davis & Fabrizio Poggi – Sonny and Brownie's Last Train
Fiona Boyes – Professin' The Blues
Live Blues Recording
Alexis P. Suter – AMOS – Live From Briggs Farm Blues Festival
The Terry Hanck Band – From Roadhouse To Your House – Live!
Omar Coleman – Live At Rosa's Lounge
Walter Trout – Alive in Amsterdam
The Jimmys – Live From Transylvania
Jim Suhler & Monkey Beat – Live At The Kessler
Historical Or Vintage Recording
Alligator Records 45th Anniversary Collection
Erwin Helfer – Last Call
Ruth Brown – Say It Again – Ruth Brown In The 60s
Lightnin Hopkins -Thinkin' And Worryin' – The Aladdin Singles 1947-1952
Roy Buchanan – The Genius Of The Guitar – His Early Recordings
Champion Jack Dupree – Live At Rockpalast: Cologne 1980
New Artist Debut Album
Robert Finley – Age Don't Mean A Thing
Tom Dikon & The Jukes Revival – Been A Long Time Baby
Gene Jackson – 1963
Vintage #18 – Grit
Southern Avenue – Southern Avenue
Blues Band
Mississippi Heat
Lil' Ed & The Blues Imperials
Kilborn Alley Blues Band
Royal Southern Brotherhood
Nick Moss Band
Male Blues Artist
John Mayall
Wee Willie Walker
Barrelhouse Chuck
Billy Flynn
Toronzo Cannon
Bobby Rush
Female Blues Artist
Annika Chambers
Beth Hart
Lisa Mann
Trudy Lynn
Deb Ryder
Thornetta Davis
Sean Costello Rising Star Award
Quinn Sullivan
Lauren Mitchell
Southern Avenue
Dawn Tyler Watson
Vanessa Collier