How we can help…If you'd like to donate to help the Lilly family in this ongoing fight CLICK HERE!
Aly Update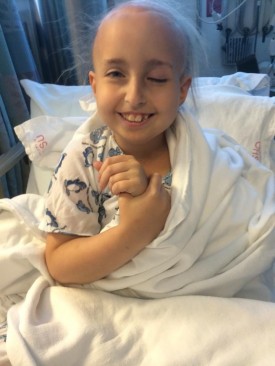 SEPTEMBER 17, 2014 – My lil cousin Aly had surgery to remove her damaged cornea, which was constantly getting infected. This is because continuing eye infections are jeopardizing the new chemo she will need to stop the brain tumors that would otherwise take her life. This family has no car, with a medically fragile child. She'll be receiving a prosthetic eye, and starting her new chemo soon. If a bunch of us pitch in, even just a little, it can make a BIG difference. Thanks folks who wish to help the family overcome yet another hurdle. Donate at the link above or send via PayPal directly to me at chimpanzen [at] yahoo.com
Amazing True Story…
FEBRUARY 22, 2013 – I have been living next door to a family with four little girls for a few years, all age 11 & under. One little girl has battled cancer in the past, and had a recurrence. And, sadly, the father has just been diagnosed with a brain tumor as well. I offered to help them by doing a benefit, and when I spoke with them today, I asked their last name. The father said their name was Lilly–which is my family name on my mother's side. I said, "hey we might be related, where are you from?" He said Hinton, WV–which is miles from where my mother was born, in a very rural area of WV! We are definitely COUSINS!!!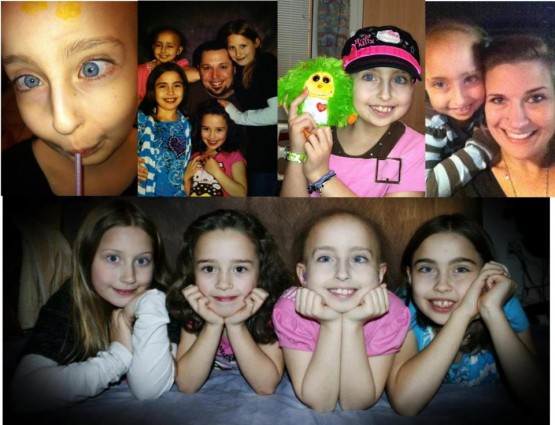 RALLY FOR ALY!

 SUN APR 7 2013 • 3-8PM
All-Star blues benefit for a child in need at the Spare Room, 4830 NE 42nd in Portland OR
Featuring some of the finest blues and roots artists the Northwest has to offer: Kevin Selfe and the Tornadoes will start the show at 3pm, followed by Butterfly Breakdown, Lisa Mann & Her Really Good Band, and finally the NW Womens Rhythm and Blues Revue! Only $10 at the door! Raffle and silent auction as well. MORE INFO >>